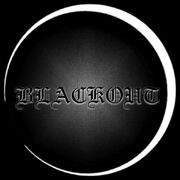 Blackout is a 3-piece metal/punk/rock act from Martinez. The band was formed in 2005, but on June 26, 2010 it was split off into differing solo projects;
Spinscythe
and
Raising Phoenix
.
Steven Dechant - Vocals, Bass guitar.
Jeremy Minney - Guitar, backing vocals.
Joey Towner - Drums, backing vocals.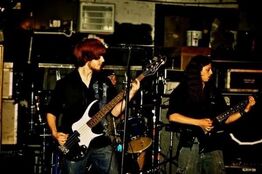 Social Activity
Edit
Blackout has played a number of shows with several bands local to Augusta, including; Avaria, My Latest Fashion, Say Vandelay, In Pursuit of Angels, Seladora, St. Bandit, Roselyn, and several others.
Though music is no longer at this time being played or recorded by Blackout, 6 of their original songs can still be heard streaming on their Myspace profile; http://www.myspace.com/blackouttheband.
Ad blocker interference detected!
Wikia is a free-to-use site that makes money from advertising. We have a modified experience for viewers using ad blockers

Wikia is not accessible if you've made further modifications. Remove the custom ad blocker rule(s) and the page will load as expected.