(As told by Scott Wells)
Proof of Existence (2007)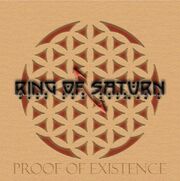 In 2006 I was in a group named Wry with Brian Strickland, Vinnie Boyett and Gary Harden. We had been busy writing and recording and scraping material and starting over and going new directions, but nothing stuck and our weary group eventually disbanded. On that very day Gary approached me encouraging me to continue writing music and offered to back me financially. Together we formed Out of this World Records and began production of our first album "Proof of Existence".
Ring of Saturn was born as an acoustic trio with myself on vocals and guitar, Gary on the set and his longtime friend James on the upright. After getting into the studio I decided to lay some backing guitar tracks which turned into guitar leads and totally changed the entire sound of the album. But, since it was initially laid down acoustically, the core of the album still carried a heavy acoustic sound.
With the addition of another guitar part we added Sean Gallaher to the roster to perform live. Playing only original music, finding gigs and a solid fan base proved to be taxing. With Gary and James having both families and their own successful cover band, The Unmentionables, they decided to end their commitment to playing live with Ring of Saturn. Sean shortly followed.
Uranus (2010)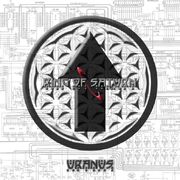 Taking time to regroup as well as making the career choice of joining the Air Force proved to be the best step for my musical career. Financial stability enabled me to purchase some studio equipment and begin work on Ring of Saturn's sophomore album.
In early 2010 in my small military dorm room I began laying down guitar, bass and vocal tracks for Uranus. Five songs were recorded but only four made it on the album. Uranus was written on an acoustic guitar, so it still carries an acoustic feel, but the record production centers around the electric guitar. For this album I asked Gary to reprise his role on the kit. After he is finished in the studio back in Augusta I will finish production and release the EP free online.
Zen (2011)?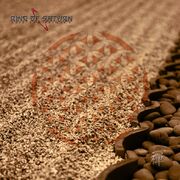 The title of the 3rd album is beta titled "Zen", but I doubt the name will stand. Though the last two album titles had nothing to do with the lyrical content, I want this one to have some connection to it's true essence. Once I start writing lyrics and song titles I will have a better idea of what to name it. This time around I intend to produce the album entirely myself from guitars to drums to mastering. For the third album I wanted to push my sound in a new direction and started writing on my new seven string. So far, I have six solid tracks written and am eager to start recording. I am extremely satisfied with the sound of this album and I think it really defines what I always pictured for Ring of Saturn.